Our office provides lab tests to help diagnose your medical issue. We have reasonable rates for patients who do not have insurance. You can also bring your requisition form from your doctor and we can do the test.  Your lab results are often available the next day. Test results can be sent to your doctor by FAX.
We offer a full range of testing including Tb test (Mantoux or PPD), STD, HIV, pregnancy testing, vaccine titers, pathology & skin biopsy. We use Quest for all of our testing.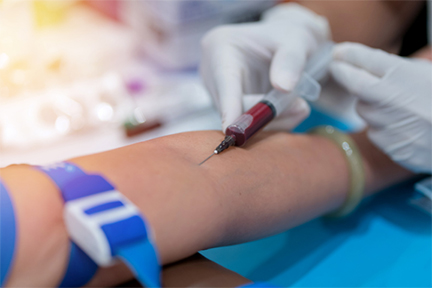 Serving Newington, West Hartford, Wethersfield, Rocky Hill, Hartford, Farmington, East Hartford, Avon, Simsbury, Canton, Bloomfield, Windsor, Windsor Locks, South Windsor, Cromwell, New Britain, Plainville, Southington, Enfield, Plantsville, Hartford County and surrounding towns in CT.